Prof. Yossi Gruenbaum: Aging - what it is and what can we do about it?
Föreläsning
Special Center for Brain Repair lecture by
Professor Yossi Gruenbaum, Alexander Silberman Institute of Life Sciences, Hebrew University of Jerusalem, Israel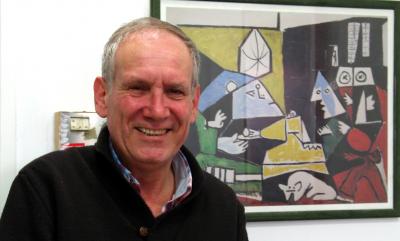 Prof. Gruenbaum will talk about the mechanisms of aging, the lifespan from the evolutionary perspective, how we study aging and what the implications of these studies are. His own research uses predominantly C. elegans and is highly relevant for better understanding of how much/when to eat as well as for helping to get an insight into facilitated aging in progeria.

The lecture will be geared both towards fellow researchers and to the general audience with high interest in biology, and will be attended by 65 gymnasium students as part of the Center for Brain Repair educational activities to attract gymnasium students to biomedical research.

Yossi Gruenbaum is visiting Gothenburg University as one of the teachers at the EU-supported COST EuroCellNet International Training School Reactive gliosis - from mechanobiology and signal transduction to molecular targets and disease pathogenesis, which will take place in Gothenburg on May 2-6.

Föreläsare: Professor Yossi Gruenbaum, Alexander Silberman Institute of Life Sciences, Hebrew University of Jerusalem, Israel
Datum: 2017-05-08
Tid: 14:15 - 15:15
Kategorier: Medicin
Arrangör: Milos Pekny, Ulrika Wilhelmsson and Marcela Pekna, Sahlgrenska Academy, Institute of Neuroscience and Physiology, Department of Clinical Neuroscience
Plats: Medicinareberget, Sahlgrenska akademin | Carl Kylberg lecture hall (K2320), Medicinaregatan 7B
Kontaktperson: Milos Pekny